Take your health into your own hands
Feel empowered and in control with natural solutions to your problems at your fingertips. Whether it's an upset stomach, an itchy rash, or a stuffy nose, you'll know you can handle it.
Find relief the natural way
When you treat your body with natural, time-tested ingredients, you'll feel better and feel the difference.
Essential oils will give you the relief you're looking for in the time it takes to reach for a bottle and dab some on your skin.
ESSENTIAL OILS CAN HELP WITH...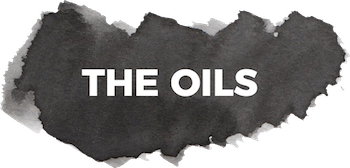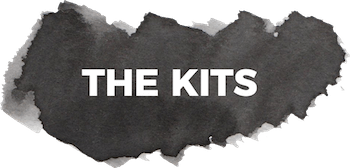 WHY SHOULD YOU PURCHASE IN BULK?
Save big:

oils are heavily discounted when purchased in kits!

Get access to my private essential oils course & facebook group!
I'll mail you a goodie bag full of essential oil recipes, roller bottles, mini-guide book, sample products, and other fun accessories!
If that wasn't enough, you also get a 25% discount off any additional oil purchases for an entire year!
THE KITS BELOW ARE *NOT* THE ONLY KIT OPTIONS! THERE ARE OPTIONS FOR EVERY PERSON - AND, EVERY BUDGET! JUST TELL ME MORE ABOUT YOURS HEALTH CONCERNS & I'LL FIND JUST THE RIGHT KIT FOR YOU!
THE FAMILY ESSENTIALS KIT
Start your essential oil journey off on the right foot with 10 of the most common doTERRA essential oils in the Family Essentials Kit. These are a great start to any oil collection. There are over 600 uses for these versatile 10 oils!
*This kit includes all the oils described above!
INCLUDED IN THIS KIT:
5ML BOTTLES: • Lavender • Lemon • Peppermint • Melaleuca • Oregano • Frankincense • Deep Blue blend •  Breathe blend • DigestZen blend • On Guard blend
Wellness is a combination of healthy habits and good lifestyle choices. This kit includes products recommended for daily use in order to achieve and maintain a healthy lifestyle.
The Healthy Habits Enrollment Kit includes:
doTERRA On Guard® (5 mL)— protects against environmental and seasonal threats with essential oils known for their positive effects on the immune system when ingested.*
doTERRA Balance® (5 mL)— creates a sense of calm and well-being, tranquility and relaxation.
Frankincense (5 mL)— supports healthy cellular, immune, nervous, and digestive function when used internally.* When inhaled or diffused, it promotes feelings of peace, relaxation, satisfaction, and overall wellness.
Lemon (5 mL)— provides cleansing and digestive benefits and supports healthy respiratory function.* When diffused, it is very uplifting and energizing and has been shown to help improve mood.
Lavender (5 mL)— calms and relaxes when taken internally. Add to bath water or apply to the temples and the back of the neck to reduce away stress. Use to assist with restful sleep and stress management.
Deep Blue® Rub—soothes and cools topically where needed before and after your workout.
doTERRA Lifelong Vitality Pack® includes xEO Mega®, Alpha CRS®+, Microplex VMz®— maximizes your daily nutrient intake.
DigestZen® Supplements includes DigestZen TerraZyme® and  PB Assist®+—supports digestion and optimizes your gastrointestinal tract*
THE NATURAL SOLUTIONS KIT
This is my #1 favorite kit and is the one you want if you're ready to give your life a full essential oil makeover. Not only does it include 18 essential oil singles and blends, it also includes some of my favorite doTERRA lifestyle products such as On Guard toothpaste, On Guard hand soap, Deep Blue Rub, and doTERRA's #1 selling product: the LifeLong Vitality Supplement set. 
INCLUDED IN THIS KIT:
ESSENTIAL OILS: (15 mL unless otherwise noted) • Lavender • Lemon • Peppermint • Frankincense • Melaleuca • Wild Orange
ESSENTIAL OIL BLENDS: (15 mL unless otherwise noted) • AromaTouch blend• Balance blend • Breathe blend • DigestZen blend • On Guard blend• PastTense blend (10 mL) • Serenity blend
dōTERRA ON GUARD® COLLECTION: • Beadlets • Toothpaste • Hand Wash w/2 Dispensers • On Guard Softgels • On Guard Sanitizing Spray
OTHER PRODUCTS: • Lifelong Vitality Pack supplement • DigestZen TerraZyme • Deep Blue Rub • Fractionated Coconut Oil (4 oz) • Lumo Diffuser • Wooden Box • Breathe Vapor Stick • Correct-X • PB Assist + • dōTERRA Salon Essentials Protecting Shampoo • dōTERRA Salon Essentials Smoothing Conditioner • dōTERRA Essentials Booklet
**100 PRODUCT POINTS**
To get your free 100 product points, you must order another $100 in your 2nd month. Points will be redeemable 90 days following enrollment. If the loyalty order is cancelled before 60 days, the new Wellness Advocate will not receive points awarded. 

There are lots of essential oil companies out there, but there's a reason why doTERRA is the most recommended one - because of their PURITY & INTEGRITY.
For me, it came down to which worked the best. I tried a few different brands but doTERRA's products were the oils that I could get a result from with just 1-2 drops. That spoke volumes to me about their purity.
A few other things that have impressed me about doTERRA:
doTERRA oils are beyond organic standards. They are sourced all over the world and each batch of oil is tested 7 different ways for purity and potency.
doTERRA's Co-Impact Sourcing model enables growers to be paid fair and predictable prices (think fair-trade coffee) and the resulting crops benefit from improved growing practices.
doTERRA's company culture is outstanding. They operate with an incredibly high degree of integrity, and I am proud to be associated with them.
How do I support you after you purchase?

A lifeboat
Signing up under me means you'll have help using your oils! You'll have a private membership to my essential oil course and oodles of fun resources!

Monthly Online Classes
You will instantly become part of my dōTERRA family which means you're invited to private online classes and giveaways!

Private forum & support
When you first start using your oils, you'll have questions. We have a private place for you to ask questions and get answers QUICKLY.
WHAT ARE YOUR TOP ESSENTIAL OIL RECOMMENDATIONS?
After 6 + years of using essential oils + plenty of health roadbumps myself, I've developed a lot of expertise in knowing which oil is best for a specific health concern.
For each health concern below, I listed 4-5 different oils that work best. You don't have to use them all, just choose the one you happen to have on hand or you'd like to try 🙂
How to apply best for sleep: I generally rub a few drops on the back of my neck before bed or in the diffuser while I sleep.

How to apply best for respiratory health: These oils can go great in a diffuser, or even on a rag in the shower. Also, they can be rubbed right on the chest or back area. This blend works beautifully for your littles when they're fighting a cold, too!

How to apply best for hormone balancing: I have a blend of Cypress, Coriander, Lavender, Wild Orange (or Lemon), Clove, Basil & Peppermint that I keep in a roll-on blend. These help my body metabolize excess estrogen better, and it also doubles to help reduce the appearance of veins on my legs.


RELIEVING MUSCLES & JOINTS
How to apply best for muscles & joints: I like to apply oils that help with circulation (Deep Blue, Cypress, or Peppermint) during the day, but at night, I like the relaxing oils like Lavender, Aromatouch, or Balance. I simply rub on the area of my skin where I'm feeling discomfort.
*Deep Blue is THE oil that changed my life! It took me from a 8-9 quality-of-life-scale, down to a 1-2! Need I say more???

How to apply best for mood: Our mood can change the most when we smell an aroma that either will energize us or calm us. When using oils for mood, it's best to diffuse or either rub on the chest and cup around the nose/mouth & inhale.


How to apply best for digestive help: These can either be rubbed right on the abdomen, or you can put a dab of these oils on your tongue. My favorite is peppermint, I put a dab on my tongue and feel relief instantly!

WHICH ACCESSORIES DO YOU RECOMMEND?
You really don't need many accessories, but it's nice to have some of these to help you use your oils a little easier!
Diffusers are devices that help disperse the oils into the air. All you do is add 1 cup of water + 5-10 drops of any essential oil. It will diffuse into the air for 4 hours, then automatically turn off. I use my diffuser for energizing throughout the day (any citrus oil) or calming down at night (lavender or the Serenity blend), and I'll also just use it to purify the air (On Guard blend or Purify blend). One diffuser can make a large room smell amazing & change the mood of everyone in the room!

doTERRA has a diffuser for about $45 that you can add to your cart or get with a kit, and you get a bottle of Wild Orange AND Lavender for that price!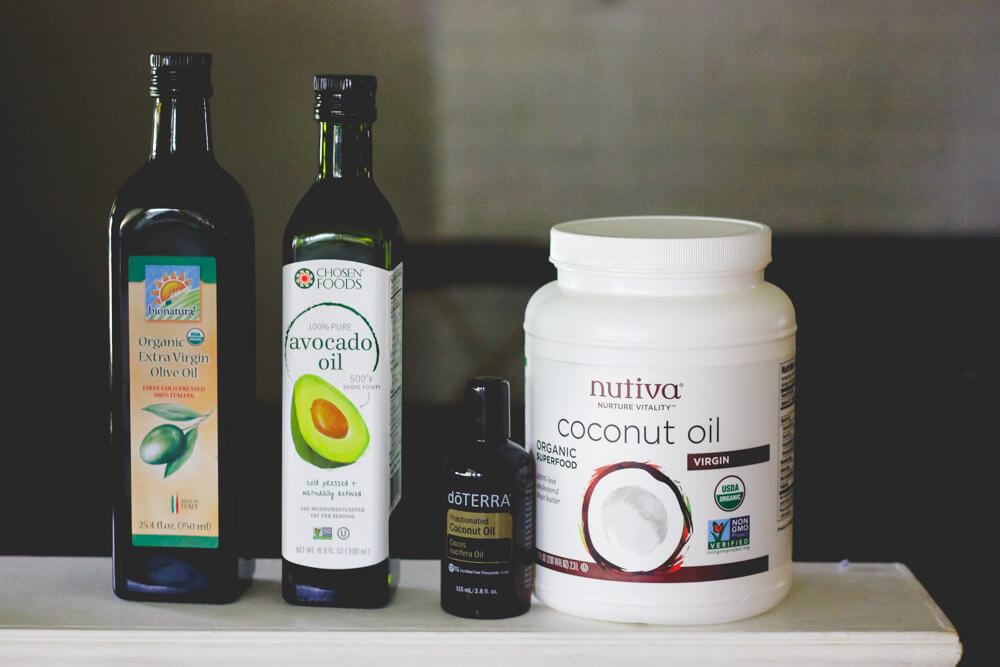 A carrier oil is simply an oil to help dilute the extreme potency of doTERRA's oils. Bottles of essential oils are very concentrated (that's why you only use 1-3 drops per use), so using a carrier oil can help when you're applying an oil to a larger area of your skin. Also, carrier oils are useful for some of the stronger oils (On Guard blend, Oregano, Thyme, Cinnamon), or when you're applying to children & pets. You can use any carrier oil you have on hand, such as: coconut oil, olive oil, or avocado oil - but a popular one is "fractionated coconut oil." This is coconut oil that won't harden in the winter, which is nice when you want to apply oils with it! Trust me, FCO (fractionated coconut oil) is worth every cent! You don't want to have to deal with roller bottle blends that solidify on you when you need them most!
I always suggest using organic carrier oils! There's NO point in using something beyond natural/organic and then combining it with something chemically treated or adulterated!
FREQUENTLY ASKED QUESTIONS
WHY SHOULD I ORDER THROUGH YOUR LINK?
Once you order through me, you'll be included in all of my online classes, trainings, how-to's, Q&A's, and everything else I offer. My biggest priority is that you feel prepared and supported when beginning your essential oil journey to better health!
My link is only used the first time you purchase. After that, any additional orders you need to make are done through your personal account on My doTERRA.
*You will receive your log-in information in my first email to you AFTER you order your kit and/or annual membership with whatever product(s) you've added to your cart!
WHY IS ORDERING A KIT BETTER THAN ORDERING INDIVIDUALLY?
A kit offers great benefits and savings that are hard to pass up. Aside from the huge discount on oils, you'll also get access to my private essential oils course and Facebook group, an awesome goodie bag in the mail, and a 25% discount off any additional oil purchases for a whole year!
*I don't send the goodie bag to enrollee's who order retail or don't order an entire kit....
Save big: oils are

heavily

discounted when purchased in kits!
Get access to my private essential oils course & facebook group! Not only do you get access to my own personal private group, but you have access to the larger doTERRA family within my upline: this is a WONDERFUL place to learn more, ask questions (any questions!!!), and tap into the amazing community around these products!

I'll mail you a goodie bag full of essential oil recipes, roller bottles, mini-guide book, sample products, and other fun accessories!

If that wasn't enough, you also get a 25% discount off any additional oil purchases for an entire year!
HOW WILL I KNOW HOW TO USE MY OILS?
It can seem overwhelming at first, but I've created a lot of resources to help! I want people who use essential oils to feel in control, empowered, and knowledgeable about how to take on their health naturally.
Once you order, I'll send you an email with information on how to view all videos, recipes, and how-to's. Plus, I'll invite you to join my private Facebook group where you'll have a safe space to ask any questions, even the silly ones. 🙂
WHAT HAPPENS AFTER I ORDER?
Right away, you'll get an email from doTERRA confirming your order. Then, you'll get an email from me, welcoming you to the essential oil world. I'll also give you access to my private resources & training, as well as an invite to my Facebook group, if you're interested in that:)