Take your health into your own hands
Feel empowered and in control with natural solutions to your problems at your fingertips. Whether it's an upset stomach, an itchy rash, or a stuffy nose, you'll know you can handle it.
Find relief the natural way
When you treat your body with natural, time-tested ingredients, you'll feel better and feel the difference.
Essential oils will give you the relief you're looking for in the time it takes to reach for a bottle and dab some on your skin.
ESSENTIAL OILS CAN HELP WITH...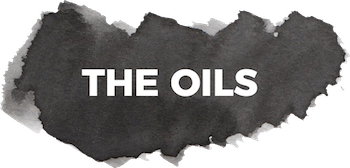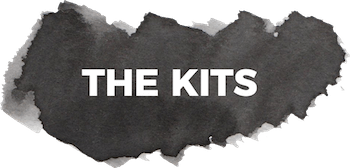 WHY SHOULD YOU PURCHASE IN BULK?
Save money! 

Oils are heavily discounted when purchased in kits!

Get access to excellent essential oils resources & our Facebook group to share and ask questions!
I'll mail you a gift full of roller bottles, sample products, and a little guide!
If that wasn't already great, you also get a 25% discount off any additional oil purchases for an entire year!
Start your essential oil journey off on the right foot with 10 of the most common doTERRA essential oils in the Family Essentials Kit. These are a great start to any oil collection. There are over 600 uses for these versatile 10 oils!
After you checkout, be sure to email me at [email protected] so I can make sure your order went through & send you your free gift!
Start your essential oil journey off on the right foot with 10 of the most common doTERRA essential oils in the Home Essentials Kit. These are the same oils that are in the Family Essentials Kit, except with 3x larger bottles! You'll also get a diffuser, which in my opinion, is an absolute must-have.
After you checkout, be sure to email me at [email protected] so I can make sure your order went through & send you your free gift!
After you checkout, be sure to email me at [email protected] so I can make sure your order went through & send you your free gift!
This is my #1 favorite kit and is the one you want if you're ready to give your life a full essential oil makeover. Not only does it include 18 essential oil singles and blends, it also includes some of my favorite doTERRA lifestyle products such as On Guard toothpaste, On Guard hand soap, Deep Blue Rub, and doTERRA's #1 selling product: the LifeLong Vitality Supplement set. 
**100 PRODUCT POINTS**
To get your free 100 product points, yo must order another $100 in your 2nd month. Points will be redeemable 90 days following enrollment. If the loyalty order is cancelled before 60 days, the new Wellness Advocate will not receive points awarded. 
To make your own starter kit, simply add the doTERRA membership fee (so you get a year of wholesale prices), then add any single products to your cart! EASY!
After you checkout, be sure to email me at [email protected] so I can make sure your order went through & send you your free gift!
Are these oils Certified Organic?
"Many of doTERRA's essential oils are certified organic, others are ECOCERT, and some do not have any certification. The reason for this is because we source from so many developing countries. The certification requirements and availability differs from country to country. Some countries don't even have a certification offering. For example, it costs $2,500 for a grower to receive organic certification in Madagascar. This certification lasts 2 years. Most of the time, an inspector never even visits the farm to verify that they are, in fact, growing organically. The fee is what matters here. However, most of the growers in this impoverished country cannot afford the certification, although they are growing by the same standards. Pesticides and herbicides are not used. The reason doTERRA has chosen to not print certified organic or even ECOCERT on our labels is because each lot has different certifications. Some of our Ylang Ylang may come in with organic certification and another lot may not have the certification. These two lots meet the very same quality standards. They go through the same battery of tests and are both certified not to contain pesticides, herbicides, fillers, synthetics, or added natural compounds. There is no difference in the quality or purity. One producer simply paid a fee to be certified organic and another did not. When we say that our oils are better than organic, it is because we have the ability to see even the smallest component in each lot of oil. If there is anything contained in the essential oil that was not naturally produced by nature in the plant with nothing added, it is rejected. That's what I love about our Certified Pure Therapeutic Grade process. We work with the best analytical scientists in the world — nothing gets past them!"                                       – Emily Wright (co-founder of doTERRA)
Do I have to buy oils every month?  
Not if you don't want to! You can purchase oils whenever you want. There is no monthly requirement.
How do I order oils through my wholesale membership?                                                 
You will be given a membership site you can log into. You, simply, place your order whenever you need or want a certain oil.
How much do I save being a wholesale customer? 
You save 25% off retail price. We do have an optional monthly subscription plan where you can save even more!
Do I have to sell the oils? 
You can sell the oils if you want to, but that is completely optional.
How many drops do I need for the oil to work? 
I tried a few different brands but with doTERRA I could get a result from just 1-2 drops. 
Who else do I help by buying here?
doTERRA's Co-Impact Sourcing model enables growers to be paid fair and predictable prices (think fair-trade coffee) and the resulting crops benefit from improved growing practices (which is good for the earth which we all share).
How do I support you after you purchase?

A lifeboat
Signing up (enrolling) under me means you'll have help using your oils! You'll have a private membership to oodles of fun resources!

Online Classes
You will instantly become part of my dōTERRA family which means you're invited to private online classes and giveaways!

Private forum & support
When you first start using your oils, you'll have questions. We have a private place for you to ask questions and get answers QUICKLY.
WHAT ARE MY TOP ESSENTIAL OIL RECOMMENDATIONS?
After four years of using essential oils for healing in our home my only regret is having waited so long to jump into using natural solutions to care for my six children, my husband and myself.
I've developed a lot of expertise in knowing which is best for a specific health concern or where to find the answer to any question.
How to apply best for sleep: I generally rub a few drops on the back of my neck before bed or in the diffuser while I sleep.

How to apply best for respiratory health: This oil works great in a diffuser, or even on a cloth in the shower. Also, it can be rubbed right on the chest or back area.
How to apply best for hormone balancing: I have a blend of Cypress, Coriander, Lavender, Wild Orange (or Lemon), Clove, Basil & Peppermint that I keep in a roll-on blend. These help my body metabolize excess estrogen better, and it also doubles to help reduce the appearance of veins on my legs.


RELIEVING MUSCLES & JOINTS
How to apply best for muscles & joints: I like to apply oils that help with circulation (Deep Blue, Cypress, or Peppermint) during the day, but at night, I like the relaxing oils like Lavender, Aromatouch, or Balance. I simply rub on the area of my skin where I'm feeling discomfort.

How to apply best for mood: Our mood can change the most when we smell an aroma that either will energize us or calm us. When using oils for mood, it's best to diffuse or either rub on the chest and cup around the nose/mouth & inhale.


How to apply best for digestive help: These can either be rubbed right on the abdomen, or you can put a dab of these oils on your tongue. My favorite is peppermint, I put a dab on my tongue and feel relief instantly!
WHICH ACCESSORIES DO YOU RECOMMEND?
You really don't need many accessories, but it's nice to have these to help you use your oils!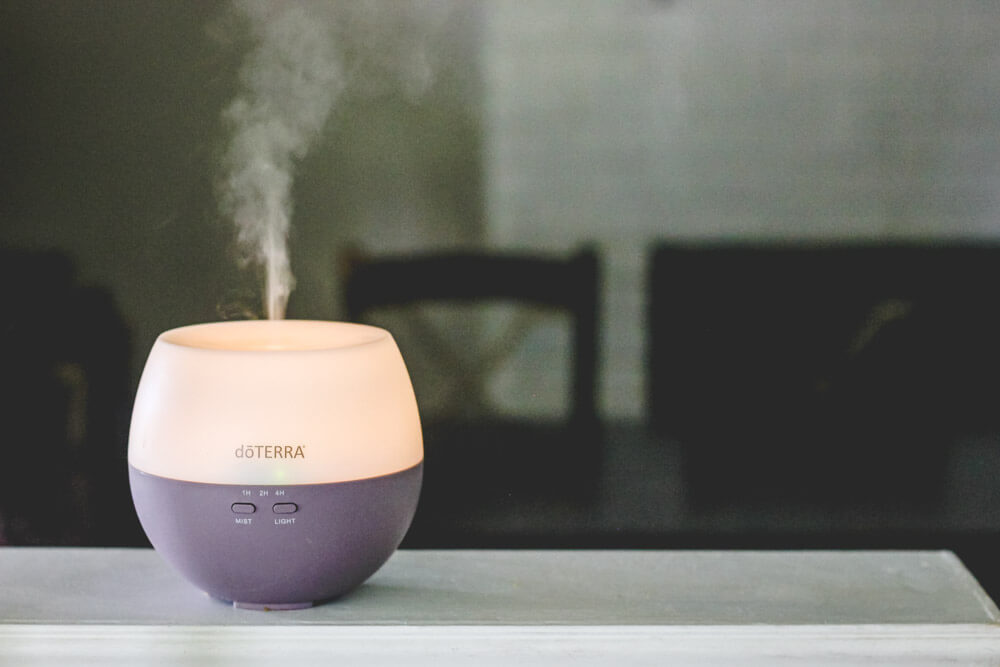 Diffusers are devices that help disperse the oils into the air. All you do is add a 1 cup of water + 5-10 drops of any essential oil. It will diffuse into the air for 4 hours, then automatically turn off. I use my diffuser for energizing throughout the day (any citrus oil) or calming down at night (lavender or the Serenity blend), and I'll also just use it to purify the air (On Guard blend or Purify blend). One diffuser can make a large room smell amazing & change the mood of everyone in the room!

doTERRA has a diffuser for about $40 that you can add to your cart or get with a kit.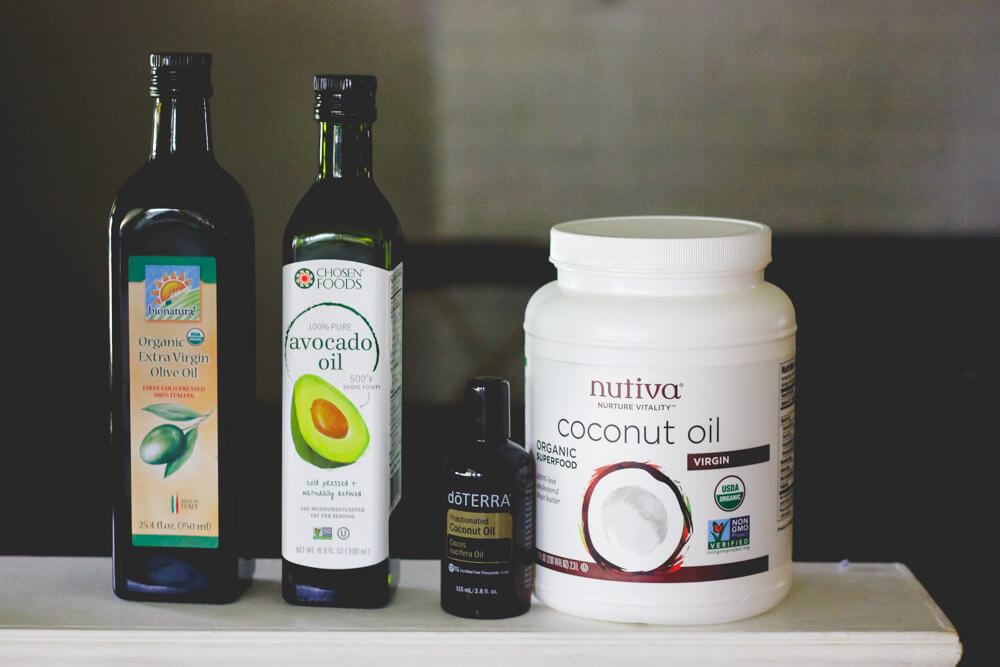 A carrier oil is simply an oil to help dilute oils. Bottles of essential oils are very concentrated (that's why you only use 1-3 drops per use), so using a carrier oil can help when you're applying an oil to a larger area of your skin, for some of the stronger oils (On Guard blend, oregano, thyme, cinnamon), or when you're applying to children & pets. You can use really any oil you have on hand, like coconut, olive, or avocado,but a popular one is "fractionated coconut oil". This is coconut oil that doesn't stain clothes and won't harden in the winter, which is nice when you want to apply oils with it!
WHY SHOULD I ORDER THROUGH YOUR LINK?
Once you order through me, you'll be included in all of my online classes, trainings, how-to's, Q&A's, and everything else I offer. My biggest priority is that you feel prepared and supported when beginning your essential oil journey to better health!
My link is only used the first time you purchase. After that, any additional orders you need to make are done through your personal account at www.mydoterra.com.
WHAT HAPPENS AFTER I ORDER?
Right away, you'll get an email from doTERRA confirming your order. Then, you'll get an email from me, welcoming you to our essential oil community. I'll also give you access to my private resources & training, as well as an invite to my Facebook group where you can feel comfortable sharing your EO experiences and asking questions (even silly ones : )